About Us
We are Constructionplace.com a Ponta, Inc. company.
Constructionplace.com was launched in 1999 to support our founder's first publication "Construction Management Made Easy". "Construction Management made Easy" was written as text book for university continuing education course offerings by our founder.
Since then Constructionplace.com has undergone several versions to what it is today. And we continue to make improvements and add new features based on demand from our clients, users and new technologies.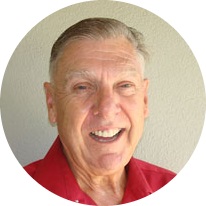 "Professionalism, value and a helping hand...my commitment to you! And we never deny help to anyone for lack of funds"
W. Gary Westernoff, CEO
W. Gary Westernoff, our Founder and CEO, has over forty years of national planning, design and construction experience as an executive, consultant, educator, owner's representative, and board member of Community Associations. With an architectural background Gary earned a bachelors degree in Construction Management and pursued executive MBA studies. He is a licensed General Building Contractor in California and Hawaii and is committed to helping our clients and users succeed.
MISSION Empowering project owners and service providers to achieve their ultimate goals while helping the Construction Industry go Paperless with cutting edge technology from project concept through completion.
VISION To be the most valued building construction industry internet service.