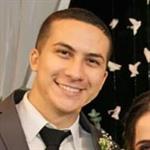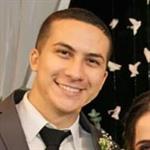 Knowledge of Revit, AutoCAD, SketchUp and other industry-accepted software as well as expertise with project management software, Microsoft Office Suite and Adobe Creative
Drafting and architectural consulting
Licence #1
Brazilian Council of Architects
General Liability Insurance
Workers Compensation Insurance
Project #1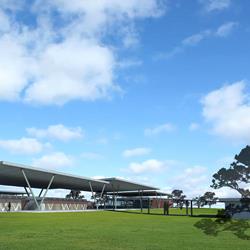 Intermodal Transit Station
The site is in a very arid and hot environment in Brazil. The project is an intermodal transit center where lightrail, train, and city metro transportation meet. The proposed station site is in the center of a fast growing district. The challenge for this project, as mentioned before, is the climate, which requires shelter from the sun, good airflow and comfortable areas to relax while waiting for their ride. For patrons with a little more time on their hands in between modes travel, additional design elements were added to brake the day monotony: art galleries/exhibits, pedestrian park, retail and dining.
Project #2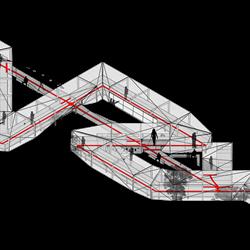 Sensory Pavilion
This was my final project for my bachelor's degree in Architecture and Urban Design at the University of Brasilia. The goal of this project goes beyond simply the creation of an exhibition pavilion; it is also my goal to look at design process differently. Though the name of this project "Path of the Blind" it's intended to be experienced by both the visually impaired and the visually able. The visually able will come to better understeand trully how the built environment is experienced by the blind through the use of other four senses
Project #3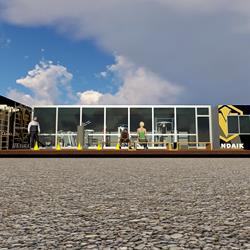 Container Gym - VANDAYK
The project was designed for a Brazilian start-up that was developing a gym for small sites and differents enviromments. They needed an efficient modular design for construction. The Gym is accessed by QR Code and there are spaces for group and individual classes.
Project #4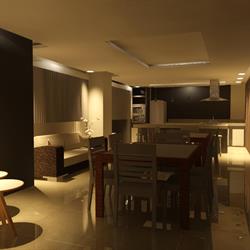 Gourmet Space - Tuim's Condo
The condominium manager asked for a place that could be used for small reunions or parties. The client wanted to have the following elements in the design: - flexible seating options - a multi-function kitchen - home theater for watching movies and playing video games
Project #5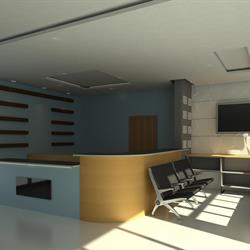 Brasilia International School Reception
The changes in the reception of the Brasilia International School were designed to update finishes and aesthetics, making it a more pleasant, modern, harmonious space in line with the school's standards. The change in the floor for a new porcelain tile is necessary mainly by the poor installation conditions of the existing base and the difference in the pieces placed later.